Drug Charges in the State of Texas can be very serious.  Possessing illegal drugs is a criminal offense in Texas. While in possession of the illegal drugs, a person may also be charged with manufacturing or
delivering drugs. The range of punishment for illegal drug possession or manufacturing or delivering a controlled substance will depend on the drug type, as well as the aggregate weight of the illegal drugs.
Common drugs listed under penalty group 1 are: cocaine, methamphetamine, heroin, codeine, hydrocodone, and oxycodone.
Possession of marijuana or THC is still illegal in Texas, and a person may be charged with anything from a
misdemeanor offense to a felony offense. The following are the ranges of punishment for illegal drug
possession: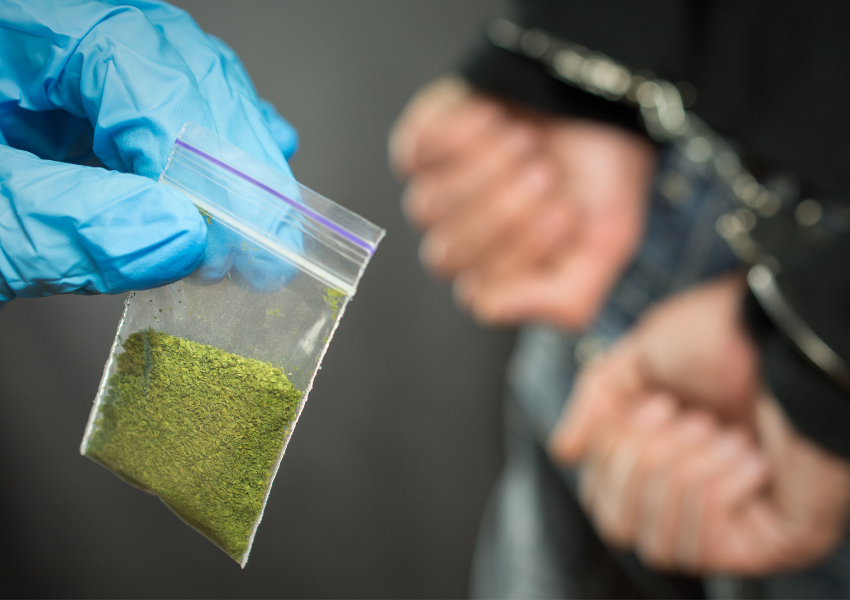 The following are the ranges of punishment for when a person is charged with a state delivery drug offense: 
| | | | |
| --- | --- | --- | --- |
| Penalty | Charge | Jail Time | Fine |
| Class B Misdemeanor | ≤  2 oz | Up to 180 days | Up to $2,000.00 |
| Class A Misdemeanor | 2 – 4 oz | Up to 1 year | Up to $4,000.00 |
| State Jail Felony | 4 oz – 5 lbs | 180 days – 2 years | Up to $10,000.00 |
| 3rd Degree Felony | 5 lbs – 50 lbs | 2 – 10 years | Up to $10,000.00 |
| 2nd Degree Felony | 50 lbs – 2,000 lbs | 2 – 20 years | Up to $10,000.00 |
| 1st Degree Felony | 2,000 lbs  +  | 5 – 99 years or life | Up to $50,000.00 |
Controlled Substance Penalty Group 1:
Penalty
Charge
Jail Time
Fine
State Jail Felony
< 1 gram
180 days – 2 years
Up to $10,000.00
3rd Degree Felony
1 – 4 grams
2 – 10 years
Up to $10,000.00
2nd Degree Felony
4 – 200 grams
2 – 20 years
Up to $10,000.00
1st Degree Felony
200 – 400 grams
5 – 99 years
Up to $10,000.00
400 grams +
10 – 99 years or life
Up to $100,000.00
 The following are the ranges of punishment for when a person is charged with a state delivery drug offense: 
Penalty
Charge
Jail Time
Fine
Class B Misdemeanor
≤ ¼ oz
Up to 180 days
Up to $2,000.00
Class A Misdemeanor
≤ ¼  oz (remuneration)
Up to 1 year
Up to $4,000.00
State Jail Felony
¼ oz – 5 lbs
180 days – 2 years
Up to $10,000.00
2nd Degree Felony
5 lbs – 50 lbs
2 – 10 years
Up to $10,000.00
1st Degree Felony
50 lbs – 2,000 lbs
2 – 20 years
Up to $10,000.00
2,000 lbs  + 
10 – 99 years or life
Up to $100,000.00
Controlled Substance Penalty Group 1:
Penalty
Charge
Jail Time
Fine
State Jail Felony
< 1 gram
180 days – 2 years
Up to $10,000.00
2nd Degree Felony
1 – 4 grams
2 – 20 years
Up to $10,000.00
1st Degree Felony
4 – 200 grams
5 – 99 years
Up to $10,000.00
200 – 400 grams
10 – 99 years or life
Up to $100,000.00
400 grams +
15 – 99 years or life
Up to $250,000.00